Choir Director: Verda Slinkard
2020 ISSMA Solo-Ensemble Festival results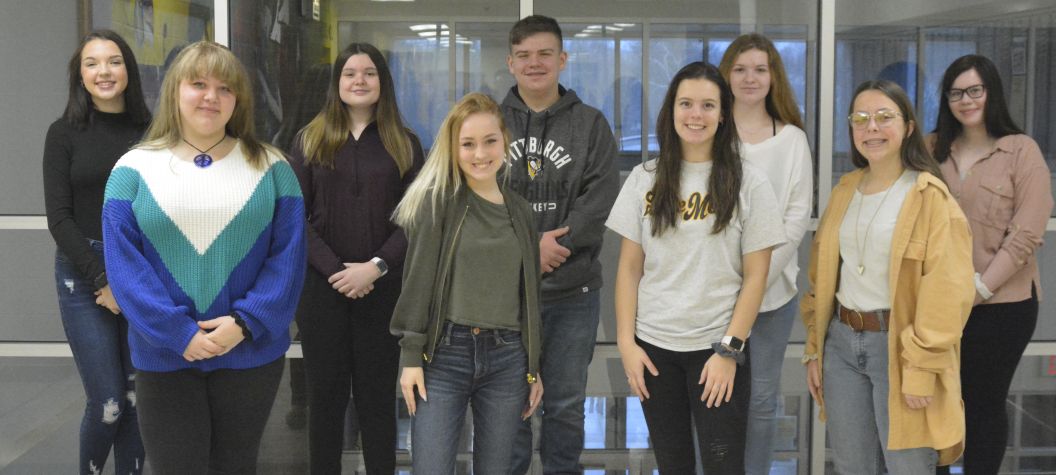 22 vocal students from Salem High School and Salem Middle School participated in the ISSMA Solo-Ensemble Festival Saturday at Floyd Central High School. Nine SHS singers will advance to State. Students earning Gold medals by performing music at an advanced level qualify for the State Solo-Ensemble Auditions later in February.
SHS students headed for the State event include: Destiny Davis, Erika Harley, Kagan Jenkins, Katie Hobbs, Kiley Gilbert, Lydia Bontrager, Meagan Gregerson, Tirzah Hacker, and Jimmy Gibson.
Singers earning Silver medals at the advanced, or Group I level, include Cora Saunders, Malachi Eddings, and Katie Hobbs, piano soloist. Saunders qualified for the State event in 2018. First-time soloist Gina Ries earned a Gold medal in Group II.
Salem Middle singers made a clean sweep, with every student earning a Gold medal. Group II singers included Jonny Tally, Darius Porter, Madelyn Moore, and Torrance Davis.
Keriauna Voyles and Maggie Gibson earned Gold in Group III, with Elaine Houchin, Leauna Springer, Natalie Wells, and Sophia Davis bringing home the Gold in Group IV.
The students are coached in art song literature by Debra Stroud, Paoli, and Allison Fory Hall of Bloomington, who also serve as piano accompanists.
The nine State-Bound singers will perform at Perry Meridian High School on February 22 and will be recognized by the Salem School Board at their March meeting.
2019 Salem Choirs present: Autumn Sounds