Assistant Principal Jerry Hickey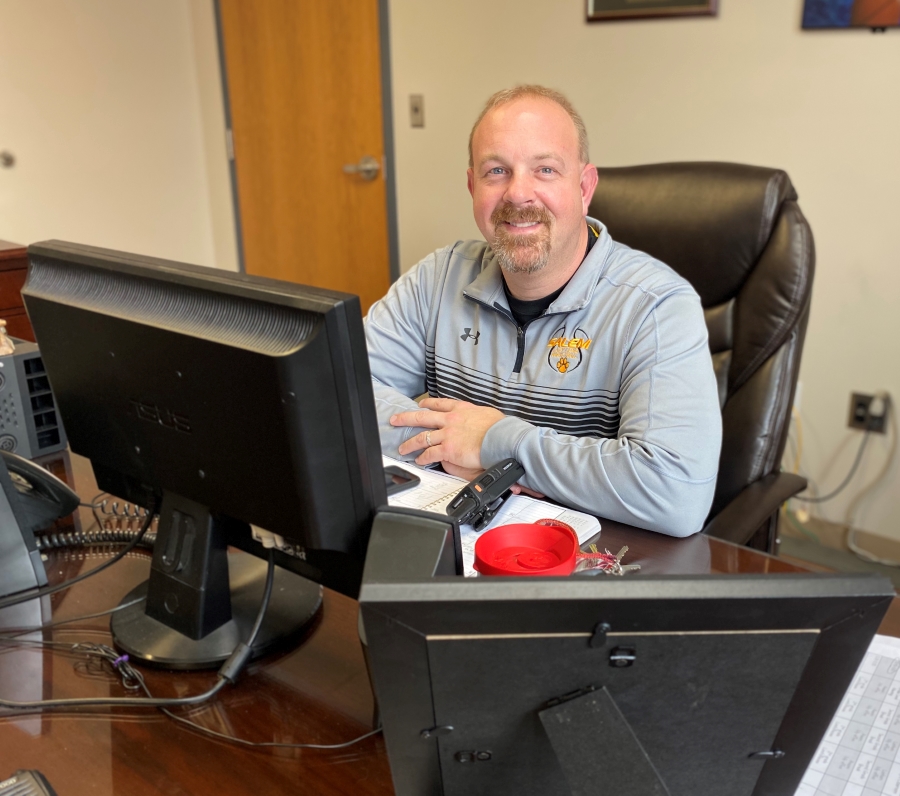 Mr. Hickey is from Brashear, MO, and graduated from Brashear High School in 1993. He attended college at Indiana University, graduating in 2001, and earned his Masters' degree from the University of Cincinnati in 2008.
He said he went into education because he wanted to be able to make a difference in someone's life. Over the years, he has taught Psychology, US History, Geography, and High School 101 before moving into administration.
Hickey's decision to move to administration came from a desire to "make a difference in every student's life and not just the ones who were in my classroom on a daily basis."
When asked what he enjoys most about his job, he said, "Seeing our students and the excitement they bring into the building every morning."
Looking into the future, Hickey said he wants to build on the positive culture they have created and expand programming to meet the needs of all students.
"I knew early on in my high school career that I wanted to be an educator," said Hickey. "Every year I go back and remember how excited I was on my first day as a teacher and I try to use that to motivate me to be my best every day."
Mr. Hickey is also the varsity girls' basketball coach at Salem High School.