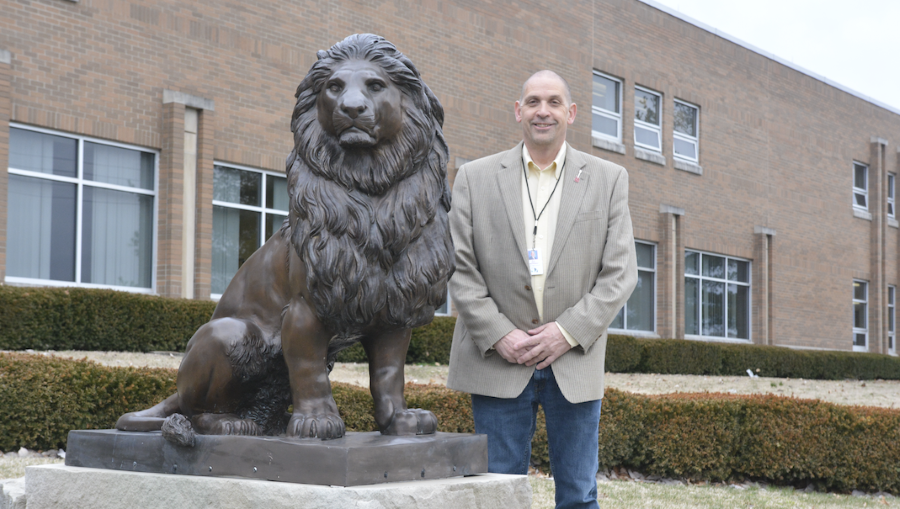 Troy Albert is a graduate of Valparaiso High School, he studied at the following schools to earn his degrees: Manchester College, Ball State University, Indiana Purdue Fort Wayne, and the University of Phoenix.
Albert said he attended Manchester College with the intent of becoming a CPA and had aspirations of becoming a CEO; however, at the end of his sophomore year, the varsity baseball coach asked if he would coach a group of seventh-grade boys in baseball for the summer.
"This changed my decision to be behind a desk and become active as a coach and teacher," he said.
In the classroom, he has taught mathematics and physical education.
"After being a varsity basketball coach, I was invited to a place that I had previously interviewed for an opportunity to become an athletic director and assistant principal," he said, adding that he did this for eight years. "The remaining years I have been principal at Fremont, Westview, Henryville, and Salem."
Albert said he enjoys the flexibility of his job and "working to find the solution to puzzles to help students reach the goal of graduation."
He said in the future, he would like to develop strategies for students to have a graduation pathway in their four-year career by maintaining the staff and curriculum to meet student needs.