With gender-inclusive sports growing to be more normalized, Salem High School has decided to organize a boys volleyball team. The team is coached by Nicole Purlee and Tressie Barrett.
Boys volleyball has been implemented as a club before, although coaches Purlee and Barrett decided to bring it back due to IHSAA.
"This is a chance for us to bring it back and build it, especially since it's an IHSAA Emerging Sport now," said Purlee.
The two co-head coaches, Purlee and Barrett, are also SHS teachers. The coaches job is to organize and run practices, create rotations and because it is a club team the coaches need to find other teams to play and coordinate matches.
"This is the first time most of our players have played official volleyball so we are working on developing fundamental skills and teaching the rules," said Barrett.
As of this year, the team hopes to lay the foundation for the boys volleyball program, and to learn where each player plays best.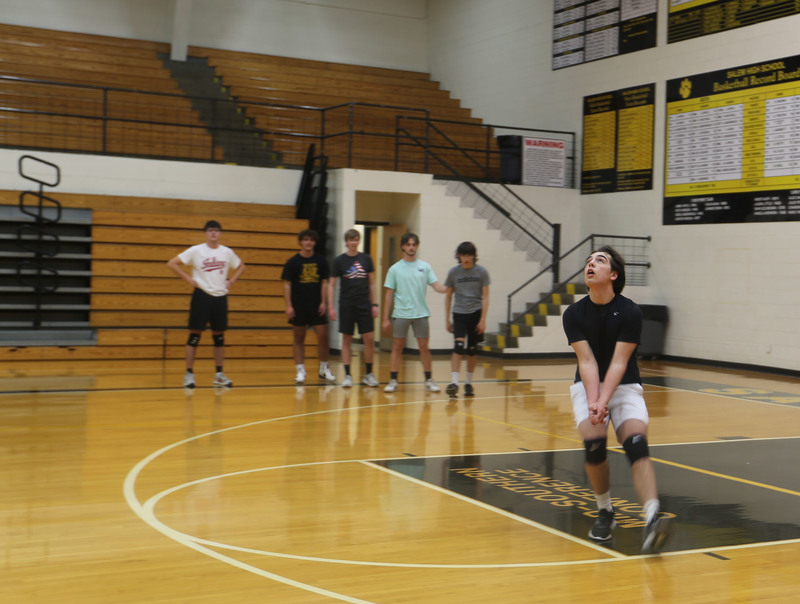 "We are trying to get the players as much experience this year as possible and are also considering how we can get younger players involved with the program," said Barrett.
As the team becomes more competitive, coaches Barrett and Purlee hope to have more interested parties in boys volleyball. Especially since the sport is popular in universities such as IU and Purdue.
The team has shown a lot of promise, impressing the coaches with their quick learning skills and eagerness to engage in the sport. The team hopes to develop further and analyze games to learn new rotations and techniques to support them through the season.
A huge goal for the season is for the team to learn teamwork and get familiar with one another. Volleyball is a very paced and exciting sport and the team has already grown to be very enthusiastic when referring to the game.
"I want the players to develop a love of the game," said Barrett.
One team member who's buzzing for the volleyball season is freshman Zander Bowling. Bowling enjoys the sport and has been a long-time fan.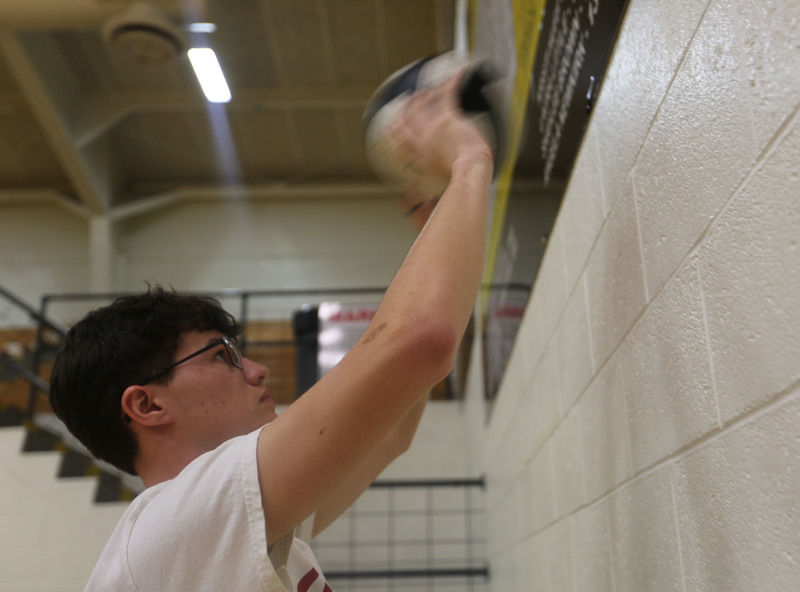 "I was very happy and excited that we were going to have our own volleyball team," he said.
Bowling hopes that the boys volleyball brings a new variety of players to the sport, as well as being able to work with the other members of the team, he enjoys the positivity and excitement of being a part of the team. "Since there are boys and girls teams playing, we will have a wider variety of people not only watching, but playing as well."
The boys have three games left this season: April 5 at New Albany; April 6 at home against Floyd Central and April 13 at Madison.